You Matter Frog Vinyl Sticker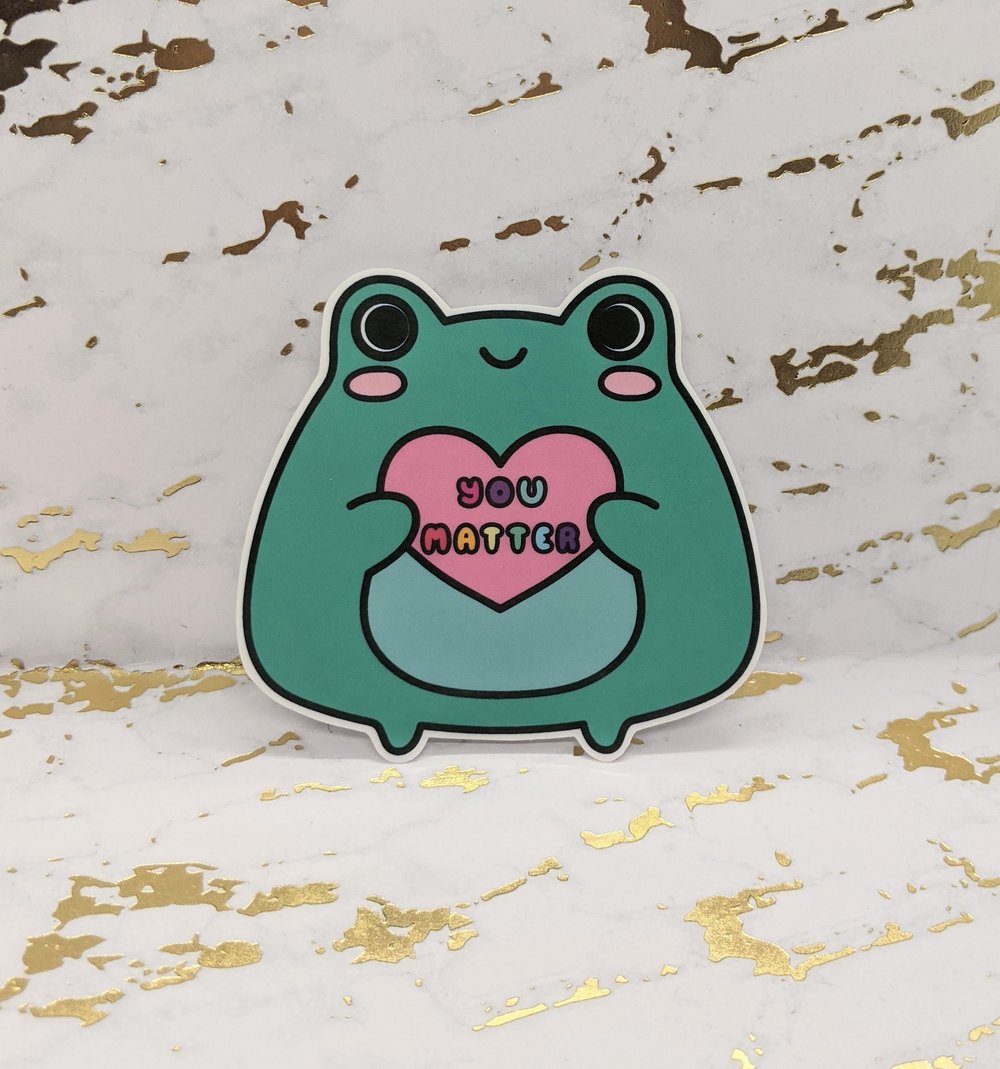 Love cute stickers and want to support mental health awareness? This sticker is for you!
They are the perfect size and quality to put on your water bottle, laptop, car, notebook, phone case. etc!
Our stickers are printed on a weather resistant vinyl that will last a long time!
The clear option is a very thick and extremely durable vinyl sticker!
Clean and dry surface before applying on any surface for the best results
This is a 3" vinyl sticker that is water/weather proof.
An original design from my mental health series!
Notice:
Due to COVID-19 and USPS being overwhelmed, please allow some time for your order